Home Energy Audit Company Serving Bethesda, Rockville, Gaithersburg & Nearby
Contact Us For
A Home Energy Audit
Let's be honest: Thanks to our yearly tax ordeal, the word "audit" has the power to make us pretty nervous. But unlike a tax audit that can be aggravating and costly, an energy audit is a smart investment that keeps paying off for as long as you own your house.
What's included with out FREE energy audit:
Thorough evaluation of your entire home
Addresses how much energy your home consumes
Pinpoints where your home's largest energy losses are
Identifies potential energy saving opportunities
Cost-effective recommendations
Don't let your monthly utility bills gobble up your paycheck, our company offers you a FREE comprehensive energy audit that will identify how your home uses and loses energy. Our energy contractors suggest the most cost-effective solutions for your specific home, giving your home the most beneficial treatment possible.
Contact Dr. Energy Saver Central Maryland today for a free home energy estimate or a no cost, no obligation home energy evaluation in Gaithersburg, Bethesda, Rockville, Baltimore, as well as Glen Burnie, Laurel, Pasadena, Highland, Severn, Severna Park, and the nearby Central MD area.
Evaluate the Energy Efficiency of Your Home with Our Comprehensive Energy Audit in MD
There are many benefits to having a home energy audit, also known as a checkup, performed on your home. For starters, it helps identify your home's air leaks. Most homes leak more than you can imagine!
Within the eight energy-consumption categories for a typical house, there are numerous factors that affect energy use. For example, water heating expenses depend on the efficiency of the water heater, the types of showerheads in use, pipe insulation, dishwasher and washing machine efficiency and overall hot water demand. Heating and cooling costs depend on many factors as well: insulation levels, air leakage, duct leakage, and HVAC system efficiency, just for starters.
We are here to help! We proudly offer our custom home energy audit in Maryland, including towns such as Rockville, Gaithersburg, Bethesda and surrounding areas in and around Crofton, Arnold, Fulton, Davidsonville, Glenwood, Millersville, Brooklyn, Odenton, Elkridge, Jessup, Edgewater, Cooksville, Glenelg, Dayton, West Friendship, Woodstock, Riva, Crownsville, and nearby!
Through various tests, inspections and calculations, a complete energy audit evaluates all of the features and conditions that factor into your home's overall energy performance. When Dr. Energy Saver Central Maryland completes your energy checkup, you'll see exactly how your energy dollars are being spent and where you can save. Our energy audit rates 10 Energy Vital Signs™ and provides a prioritized list of recommended improvements --your master plan for saving energy.
We don't just provide the suggestions, we can also perform much of the necessary work-- so you can get all of this in one place!
Choose the Best Repairs with Our Home Energy Assessment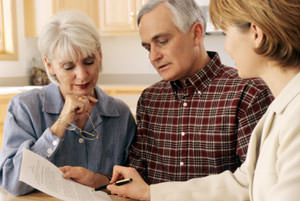 A clear path to saving energy and money. A Home Energy Checkup from Dr. Energy Saver Central Maryland provides you with a master plan to improve your home's energy performance, cut your utility bills, and create a healthier, more comfortable home.
A Dr. Energy Saver Central Maryland home energy checkup provides the biggest return and value for your investment. Many of the energy audits subsidized by local utilities or state programs are woefully incomplete, even when they include free features like weatherstripping or fluorescent light bulbs.
When you get one of these limited energy audits, you're missing out on major information. You may have major air leaks that are hard to find, a furnace that isn't venting properly, or a ductwork system that's dumping air from your attic or basement into your living space.
To make sure you do the right things in the right order, invest in Dr. Energy Saver's comprehensive and customized home energy audit. Based on the evaluation, Dr. Energy Saver Central Maryland will provide you with a prioritized list so that you can see which repairs should be done first and which will give you the most in energy savings.
We are the Trusted Home Energy Audit Company in Annapolis, Pasadena, Glen Burnie and Nearby
After we discover the source of your energy problems, we can immediately get you on your way to energy savings. As a leading home insulation company and energy audit contractor, we can take care of your energy issues, no matter how big or small!
Make sure to contact us today to schedule your home energy audit in Bethesda, Rockville, Gaithersburg, Arnold, Crofton, Davidsonville, Glenwood, Brooklyn, Odenton, Elkridge, Jessup, Edgewater, Cooksville, Glenelg, Dayton, West Friendship, Woodstock, Riva, Crownsville, Millersville, Fulton, and all nearby Maryland cities and towns.
Looking for a price? Get a no cost, no obligation free estimate.